Subsequent Visits to Pringle Chiropractic
Your Second Visit
On your oral report of findings visit we explain what we found, how we may be able to help you and your available options. You are requested to bring a concerned person like your partner or spouse. As our approach is different two heads are always better than one.
Report of Findings
After you review a short video you will be given a complete explanation of your medical condition based on the assessments completed during the first visit. If X-rays were taken, we will also show them to you and point out problem areas. You are the only one that can promote objective change so we feel iy is important that you see for yourself the problems and fully understand the roll each of us must play in long term correction
Dr Paul Pringle (Chiropractor) will then review four different options with you:

Chiropractic is not for everyone – We believe chiropractic healing is not for everyone so we wouldn't want you to waste time and money over unnecessary treatment. If we don't think we can help, we will let you know right away. We never accept anyone that would be better served seeing someone else! – We have an extensive and trusted referral base.
Symptomatic Relief Care – Use our office and expertise for symptomatic relief care, although this won't correct your condition.
Corrective Care – This gives the muscles and other soft tissues time to improve and improved mobility time to stabilize. NB: This must be done while your are feeling good.
Maintenance or Wellness Program – We give suggestions but let you decide on your own schedule of care.
Please allow around 45 minutes for the Report of Findings and first adjustment.

Your Regular Visits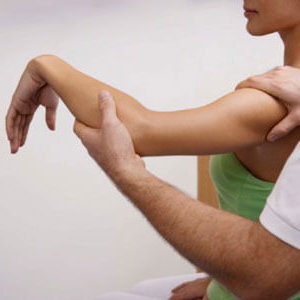 Although these visits are short (20 to 30 minutes), each visit is extremely important to avoid a relapse. Once you enter, you will be asked to do a bilateral scales test. This report is handed over at the front desk and the result is recorded on the travel card. Next, you will be given a leather clipboard along with your travel card and a corresponding table number. We normally attend to four patients at the same time, in a comfortable and open adjustment room. Your table number will indicate which table is assigned to you.
Once you are ready, your doctor will do a Deerfield leg check and block (pelvic wedges) accordingly, checking for sensitivity and mobility. The doctor will leave you for a few minutes to allow the blocks to do their job, then will return to adjust you with the Arthostim, VibraCusser and Activator instruments. If you're worried about pain, don't be. These instruments are totally painless so you have no need to worry.
After your adjustment you may be asked to lie supine on the bench so Dr Pringle can do some muscle testing, assess your extremities, and adjust you where needed. He may even do cranial work for 2-3 minutes at this stage. Once he re-checks your balance scales test, you are free to leave until your next visit. You may also be given some brochures or advice handouts as needed. It's as simple as that! Exercises will follow at a later stage of your care, usually not at first.
GET BACK TO LIVING YOUR BEST LIFE
Are you a good candidate for today's chiropractic care? Contact us today at 028 9020 2003!
---
Subsequent Visits | 028 9020 2003