Our Staff Members
Dr Richard Cathcart – Chiropractor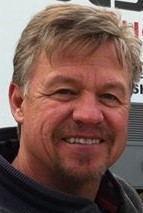 Dr Richard Cathcart is from the New Jersey in the USA. He has a bachelor's degree in Nutrition before attending Texas Chiropractic College, graduating in 1985. He has practised in the USA, Australia and throughout the UK. He first came to Belfast in 1991 and finally settled here full-time in 1998. He has had clinics throughout Northern Ireland and worked in Finaghy for over 20 years. He will be working in Pringle Chiropractic on Mondays, Wednesdays & Fridays and continues to maintain The Spinal Health Clinic in Lurgan on Tuesdays and Thursdays as well.
Dr. Cathcart and Dr. Pringle have been colleagues and friends for over 25 years and working together seems to be a natural evolution of that relationship. We both look forward to helping all of our patients achieve greater health into the future, together.

Maxine Pringle – Practice Manager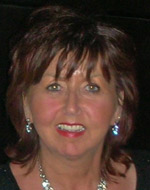 Maxine Pringle, is Practice Manager at Pringle Chiropractic. Since joining our clinic in 2003, I am amazed on a daily basis, how Chiropractic has helped so many without the intervention or need of medication and surgery, we see babies from days old to seniors in their 90's with incredible results.
I am originally from Co Down, N Ireland and I am a qualified Dental Nurse and Practice Manager, I previously worked in the Dental Profession for over 20 years, 12 of which were spent in Riyadh, Saudi Arabia and Dubai, United Arab Emirates. I thoroughly enjoyed my time spent in the Middle East and still miss my lovely friends and the diversity of a culture that I became so accustomed too.
I met my husband, Dr Paul Pringle, through a friend when I returned to Northern Ireland and we have been happily married since 2003. We enjoy visiting our family and friends in Australia, America and Europe as much as we can.
I look forward to meeting you personally and will assist and guide you to receive the health and well-being care you so rightly deserve. Again without medication and surgery. We are all here to help.
'The power that made the body heals the body'

Cinders, Gigi & Georgie – Our Clinic Mascot Meeters and Greeters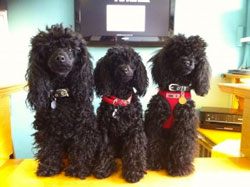 We are Cinders, Gigi & Georgie Pringle, we are very friendly Toy Poodles and have been working in reception since we were very small pups. Cinders recently celebrated her 10th birthday and is a very proud mum to her beautiful pups Gigi & Georgie, aged 7 years!
We usually sit at reception with Maxine, but you may find us taking an occasional nap when we can!
We are here to meet and greet you, especially children and often give free cuddles and kisses. Dr Paul thinks everyone comes to see us instead of him!! We have to agree as we are very friendly and many of our doggie loving patients of all ages want to take us home.
We look forward to seeing you with our very waggy, waggy tails!
Cinders, Gigi & Georgie xxx
Woof! Woof! Woof!

Mr Terry Anderson – Hypnotherapy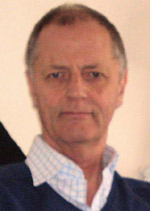 My name is Terry Anderson. I am a clinical hypnotherapist. My practise is on the Holywood Rd Belfast where I see clients on a one to one basis for various issues' such as Health, Weight control, Life style, and Phobias.
I studied in the Austin method of Advance Structured Hypnotherapy at London University where I received my diploma. I opened my clinic in Belfast, helping people to Stop Smoking, Lose Weight, and cure their phobias. I also worked for a short time in Australia doing the same thing.
I have studied the power the mind has over the health of your body and found that if you changed your thinking over an illness, your illness would diminish and not be as severe. After all if you cut your finger and forget about it, knowing that it will mend it self. It will.
I believe the same principal applies with any type of illness. Our bodies are made to repair it self, but in some cases there is a block brought on by negative thinking which will manifest in some kind of illness.
The illness can vary from person to person, and the time-span can vary as well, from when you first had the negative trauma to the time your body manifests the illness. But if we replace the negative thinking with positive thinking on a daily process we can start to diminish our illness and get our repair kit to start working for us again. For more information and a free relaxation download go to my web site.

Mrs Patricia Jamshidi – Counseling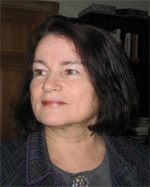 My name is Patricia Jamshidi and I'm born and bred in Northern Ireland. I originally trained as a midwife before taking a career change and becoming a therapist. I have worked for many years in a volunteer capacity for Cruse Bereavement, Belfast. After gaining a Masters in Counseling most of my professional work was in trauma work for those affected by the "Troubles."
I am now an accredited counselor, supervisor and EMDR practitioner and am a registered BUPA therapist. I supervise student counselors from both the University of Ulster and Queens University, Belfast. In the process of my career I married my husband Hushang, who is originally from Iran and is a Bowen Technique Massage Therapist, we have three children all of whom are now living and working in London & USA.

Mr Hushang Jamshidi – Massage Therapy – Bowen Technique
My name is Hushang Jamshidi and I am originally from Iran. I am a Bowen Technique Massage Therapist. I am happily married to my lovely, beautiful wife Patricia who is an accredited counselor, supervisor and EMDR practitioner.


CONTACT US

---
Pringle Chiropractic Staff | 028 9020 2003