What to Expect at Pringle Chiropractic
Your First Visit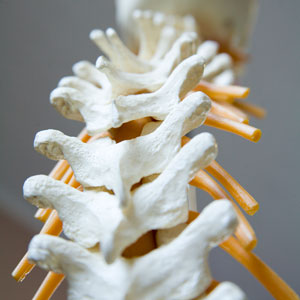 As a Belfast chiropractor, my focus lies in giving you a holistic healing experience. If you are new to chiropractic, there's no need to worry. We go the extra mile to ensure that you are made comfortable right from the minute you step into our office.
When you walk into our office for the first time you will be met with a friendly smile and introduction. We try to gather as much information as possible on the phone or the walk-in so that you can maximize your time with Dr Pringle and less with the initial paperwork. This helps to reduce the fear of the unknown.
Getting Started with Chiropractic
You will then be taken to a private consulting room to view a short Getting Started video. It is extremely important to us that you understand every step in this process. This is why we remove any ambiguity by enumerating all the details and empowering you with relevant information.
I felt well informed throughout the consultation of process. A very professional personal service offered in a friendly manner. I was made aware of next steps and clarity around underlying issues was given. Looking forward now to the next appointment to start making steps to resolution of my current problem.

Very professional and very friendly service.

As always Richard was very welcoming and professional. Great to see him again after such a long absence.

The problem I had with my leg is just so much better. Thank you, Richard.

Delighted to have found Pringle Chiropractic, very excited about treatment. First time in 30 years I feel confident I will be helped.

Engaging and professional staff. Listened attentively and gave extremely informative and detailed explanations of findings. I feel the clinical pathway will benefit my wellbeing and relieve my symptoms moving into the future.

Receptionist was very helpful and friendly. I was taken on time. I will definitely be back.

Very friendly & welcoming. Lovely family atmosphere. I was listened to thoroughly. Dr. Pringle has lots of experience and a wealth of knowledge. I'm sure he will try his best to help me and I'm hopeful I will see results.

Great to be seen on time in a professional manner.

I should have come sooner. So delighted to have met someone who can help manage my back pain.
Consultation and Examination
When you meet with Dr Pringle (Chiropractor) you will have ample opportunity to discuss, ask questions, voice concerns and simply decide whether you want to explore further. Once you give your consent to proceed, you will be requested to change into a gown for the examination.
The examination consists of a physical and neurological assessment which will include a range of motion assessment, muscle testing, bi-lateral scale assessment and other simple procedures such as x-rays, if necessary. This information will help us customise the right solution for your health condition.
Your first consultation with one of our chiropractors in Belfast will last about an hour. Rarely, do we begin treatment on the first visit. If you are in pain, then we will apply an ice or gel pack. Interferential therapy may be applied only if we feel it is absolutely necessary. On your way out, you will be given some additional reading material and an opportunity to schedule your next visit.
---
What to Expect | 028 9020 2003